Our Services
Trusted Premier Wealth Management
We can recommend the best strategies with investment products with excellent track records to meet your planning objectives. Additionally, we can help you organize your retirement, estate planning affairs, identify your objectives, and assist you in your planning needs.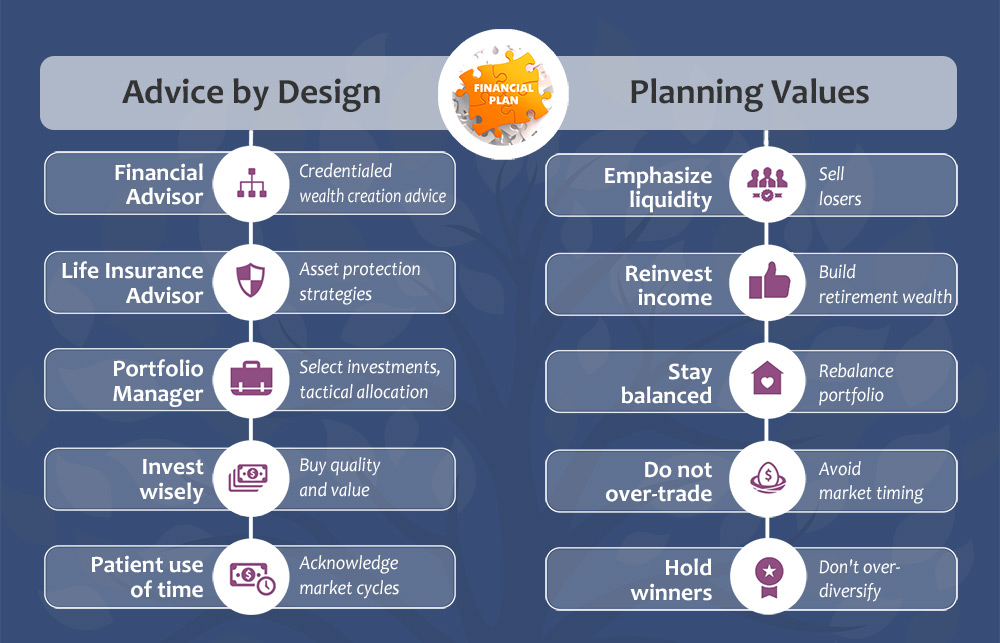 Financial Independence to Retire Early.
Our holistic wealth management service is delivered via our "FIRE POWER" program! We employ planning values and develop a Plan, to give you an Overview of the situation. You'll know What needs to be addressed to Execute solutions. And through Regular monitoring, you will build your "FIRE."
The distinguishing characteristic of the Canadian Wealth Management landscape is that consumers are not all the same. Therefore, a one-size-fits-all strategy has never worked and will never work. Over the last century, CANFIN Wealth Management has developed our proprietary and in-depth expertise for each client segment. This landscape contains a wide range of diverse and demanding clientele with unique characteristics, such as their:
Personal wealth profiles (Income, Net-Worth, Occupation)
Wants and needs (lifestyle and financial)
When and How they're approached, and
Different Pricing structure (Individual, High Net-Worth, Family Office – Knowledge & Expertise)
Since inception, our vision has been unwavering in an ever-changing world: to be the Premier wealth management advisory firm in the communities we choose to serve! To fulfill this vision, we execute on our mission: "Through knowledgeable, trusted, and professional advisors, we offer comprehensive advice, quality products, and outstanding services."
‌We are committed to delivering significant value to our clientele in their wealth-building journey, regardless of what stage they are presently at!
Financial Strategies Managed
Your Dreams are Unique.
Everyone's dreams, needs and financial situations are different. The level of financial planning services and related products you may need from CANFIN WEALTH will also be unique.
Real Estate Services: Commercial and Residential
Tax Management & Estate Management
Individual & Family Wealth Services & Investment Management
Business and Personal Insurance
Insurance needs: Life, Disability, CI, Health and Travel
Business and Professional Wealth Management Products and Services
Business and Management Consultation
Residential & Commercial Mortgages
Private Wealth Services for the Affluent and Family Wealth
Solutions
Comprehensive & Integrated Financial Planning Solutions
Wealth Creation
Investment Management solutions.
Wealth Preservation
Risk Management including various life Insurance, Disability and Critical Illness, Long term care and supplemental health insurance packages, Auto, Home and business insurance services.
Wealth Distribution Management
Various Planning and Advisory Services strategies to manage and distribute wealth
Investment Principles
We believe that every investor should adhere to these six common investment principles
Invest for the long term
Invest with patience
Don't time the markets
Don't worry about shifts in the economy and markets
Avoid predictions
Don't chase the latest fad which sounds too good to be true, very often they are